ANNOUNCEMENTS
Hello Virtual Students and Families, 
       We are so excited to start this new adventure with you. We just wanted to let you all know that courses are still being loaded to your dashboards, so don't stress if not all are there on Monday as this will not impact attendance or grades/progress. Since this is a new program and we may have a few bumps along the way, this is just a little bump and courses are taking longer to be assigned than expected as many districts are now offering a virtual option. We also wanted to share the Virtual Academy app is now on your Classlink page.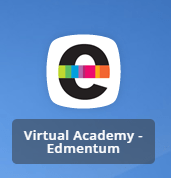 Just a reminder attendance will be taken and we require at least FOUR hours per day, 6th-12th grade students could and should be spending more time online with spending between 45 minutes to an hour per course. Also, attendance will be taken for our community meetings once they get started. We will be working on building the Community Meeting scheduled in the coming week.