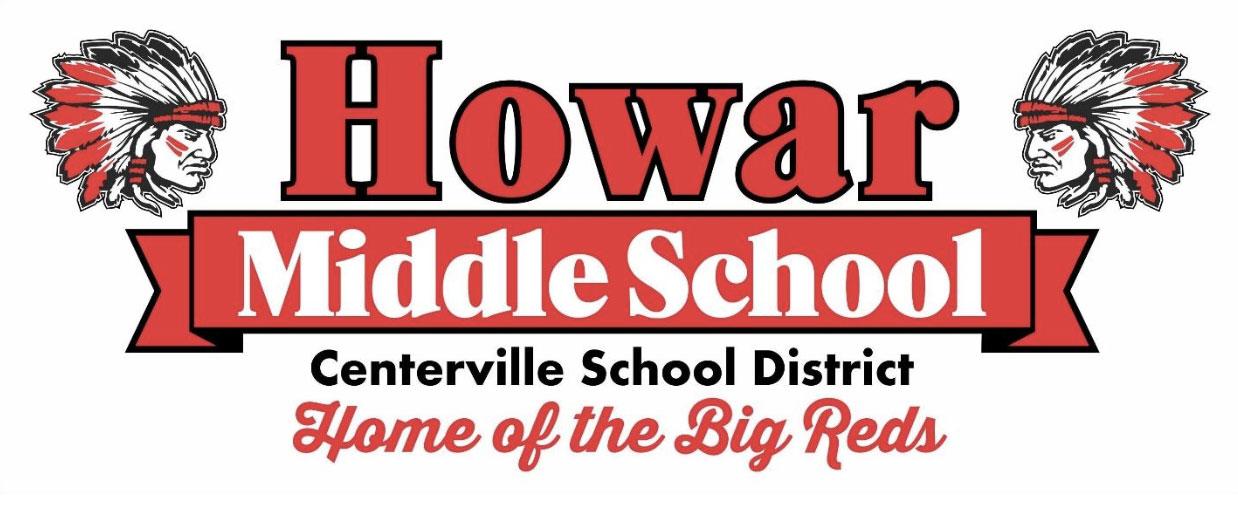 Dear Howar Middle School Families,
Welcome back to HMS for the 2020-2021 school year! We are excited about each new academic year of learning and growing and have looked forward to this new year and getting to know your child and you! I am also excited to continue working with the best teachers and staff to carry on the tradition of excellence in Centerville.
As we prepare to reopen our doors for the fall, we are trying to do the right things to take care of our students, our staff and our community.  
Procedures may look different from previous years for health and safety reasons. 

Reasonable precautions are being taken to try to keep our students and our staff safe during this COVID-19 pandemic. 
      Here is our HMS school plan for this year. Please review this as we do have changes.         Public: HMS Return to Learn Plan   
click here

Whether a student is involved in on-site learning or remote/online learning, it is critical to stay connected and engaged and our goal is to provide a positive and supportive experience for students, families and staff in order to promote positive social and emotional well-being for all.
We want to build a strong relationship with our families in the upcoming year and to give students the best possible beginning to help them make it a successful, productive and happy year. Parent/guardian involvement and support is still very important to us and sends a strong, positive message to your children. Thank you in advance for your continued partnership in the best interest of our kids.
Please be watching for both email as well as postal mail for more information and updates about the beginning of our year..Don't hesitate to reach out if you have any questions or concerns, karen.swanson@centervillek12.org or 641-856-0760.