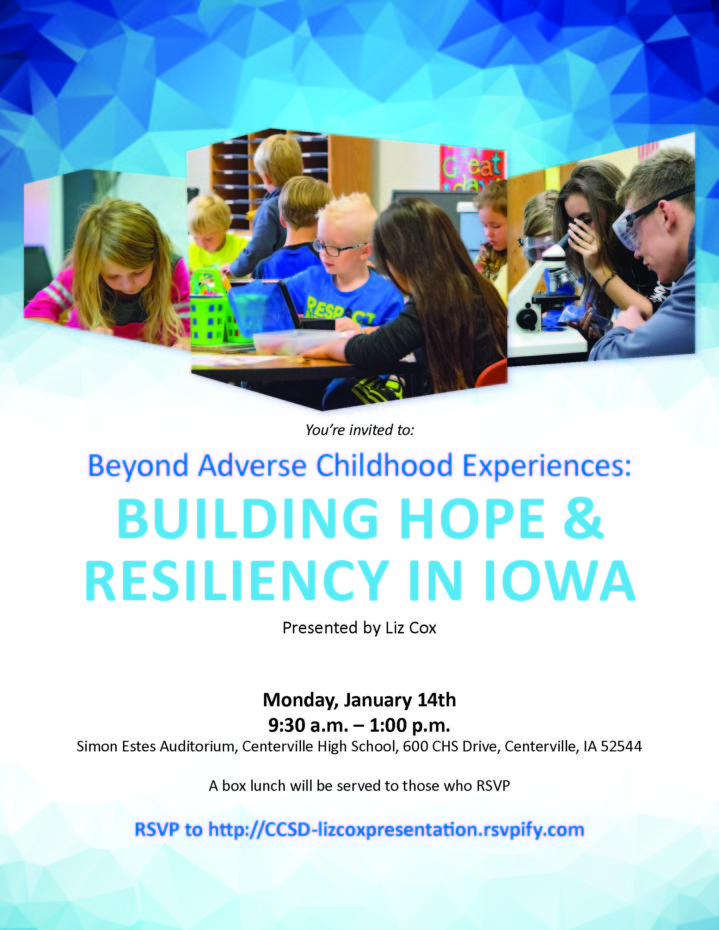 You're invited to:
Beyond Adverse Childhood Experiences:
Building Hope & Resiliency in Iowa. Presented by Liz Cox, Executive Director of Prevent Child Abuse Iowa
Students who have a high number of Adverse Childhood Experiences (ACEs) are impacted in all areas of their lives: high risk of disease, mental illness, violence, and other risky behavior. These experiences, or trauma, can include abuse, neglect or dysfunctional homes.
Children with ACEs need people who care.
Monday, January 14th
9:30 a.m. – 1:00 p.m.
Simon Estes Auditorium, Centerville High School, 600 CHS Drive, Centerville, IA 52544
A box lunch will be served to those who RSVP using the link below